To open or switch between a view you have to click the following button (
). When you click the button the following screen will appear: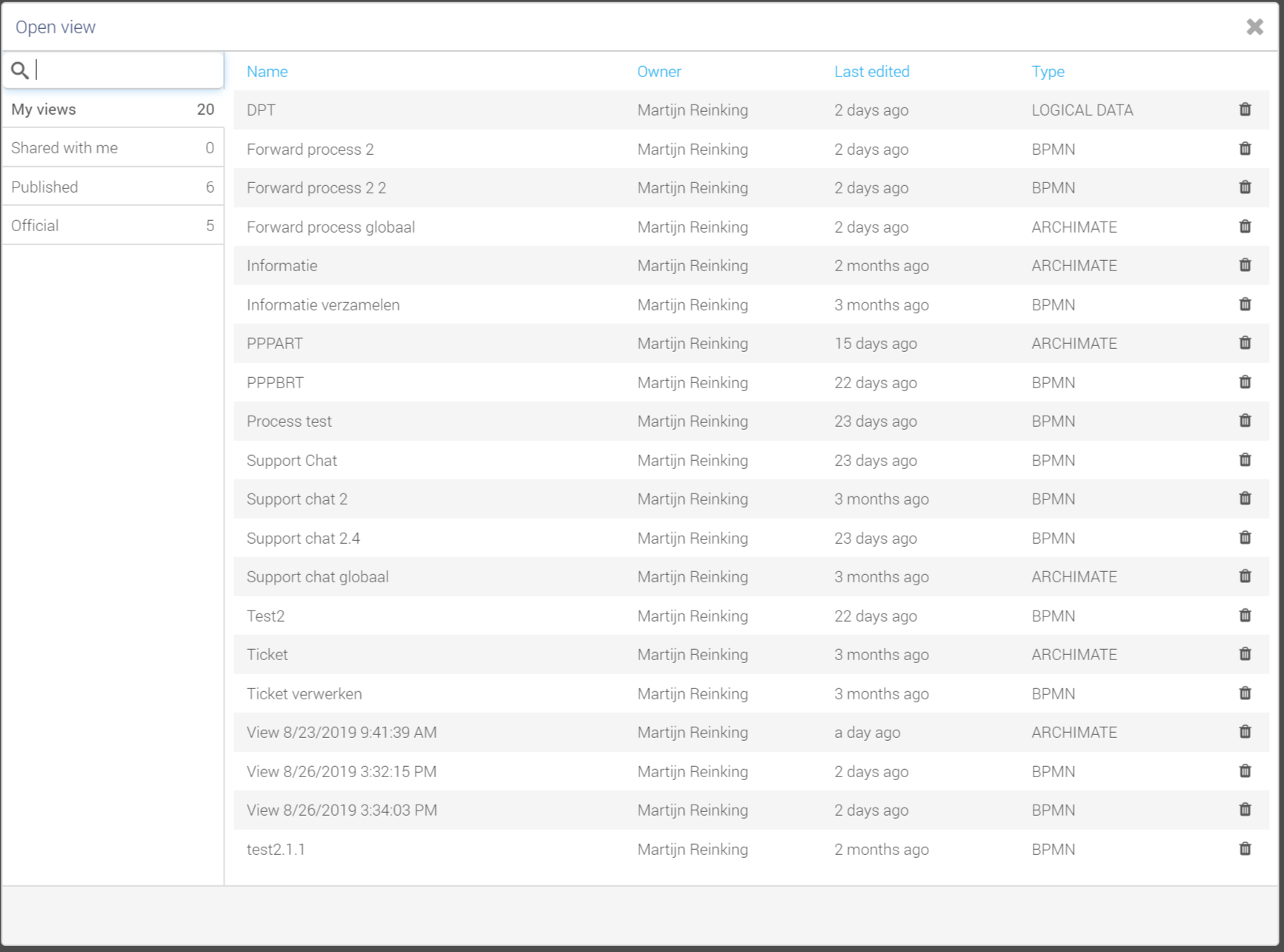 There are four types of views in Bluedolphin:
My views
This are your personal views, the icoon with the three heads shows that you have shared your view with other people.
Published views

This are the views which are published by you or somebody else. These views aren't editable anymore. It is possible to make a copy (by saving them) of these views so you can editable them.

A published view can only be deleted by his owner.

See the article Publiceren van een werkset for more information.

Shared views
This are the views that are shared with you. You can freely edit these views. See the article about Archimate werksets Samenwerken for more information.
Official views
These views are official and can be found back in the process publication portal.
In Bluedolphin you have three different types of views: