If you need to work with other users on the same view, you can use the collaboration functionality. In the edit mode
, open a view and click Share from the three-dot menu in the toolbar.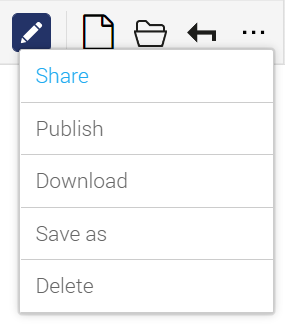 Next, you will get a pop-up screen in which you can choose with whom you want to share the view.
Select a user through the combo box under Add user and add the user by clicking on it.
In the screen you can also see with whom the view is currently being shared. The view will be visible to the people with whom you have shared the view under Shared views.
When you open a shared view, you will see that BlueDolphin connects to the collaboration area.
You receive notifications when people enter or leave the collaboration area. Changes made by other people will be immediately visible to you. This way all users have the same version of the view.