A new menu-item called 'Identity providers' is placed under 'Identity and access'.
In this menu-item you can click which logos are visible when you see the log in screen. There has to be at least one logo in the login screen visible.
To invite guests to your tenant you can add users without a role. If a user doesn't have a role he or she can only see the processes available in the process publication portal. You can see which users are active at Admin > Users. Here you can see which users do and which do not have a role.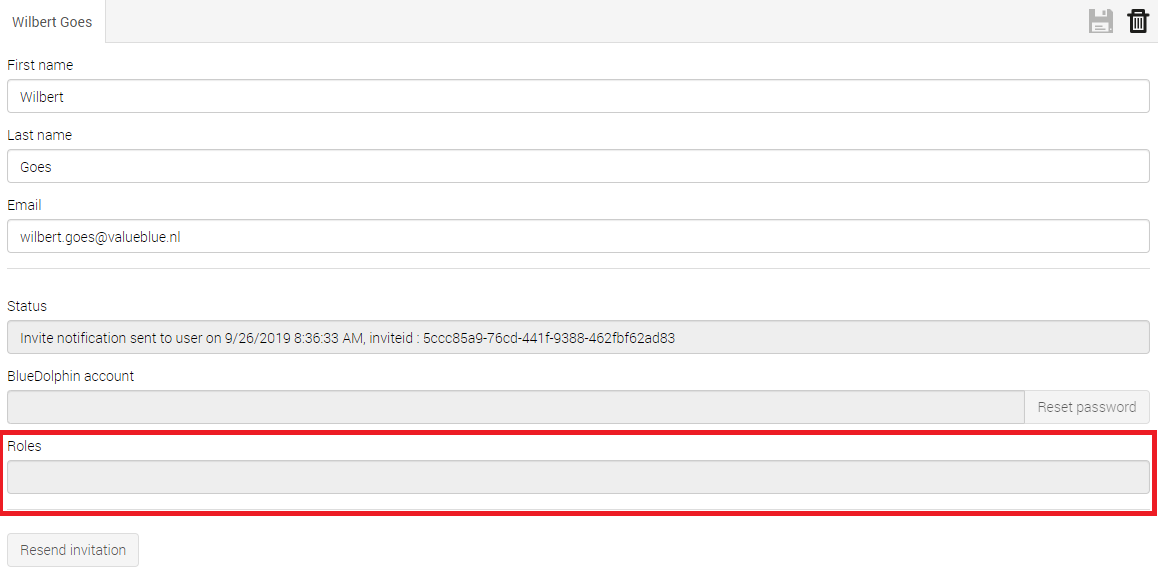 If a user logs in without a role the following screen will pop-up.
You can contact your admin if you want to be able to work in the BlueDolphin tenant. Then your admin has to give you a role. If you want to go to the process publication portal you have to click the button "go to official processes".