Valueblue provides the manual of BlueDolphin online, to give you optimal support when using BlueDolphin. You easily access the manual via the option "documentation". You can also access the documentation directly through your webbrowser. Go to http://zendesk.valueblue.nl/hc.
Choose the option "documentation" in BlueDolphin to access our knowledge base. See the figure below.
 If you can not find an answer on your question in our knowledge base, you can submit a request. You will see the following screen, when choosing the option "submit a request" in BlueDolphin. You will find this option in the top right of your screen.
Fill in all the information as good as possible. After you press submit we will get in touch with you as quick as possible.  
It is also possible to chat with our support. To get in touch with our support you have to choose the option "chat". If you press chat the following screen will appear.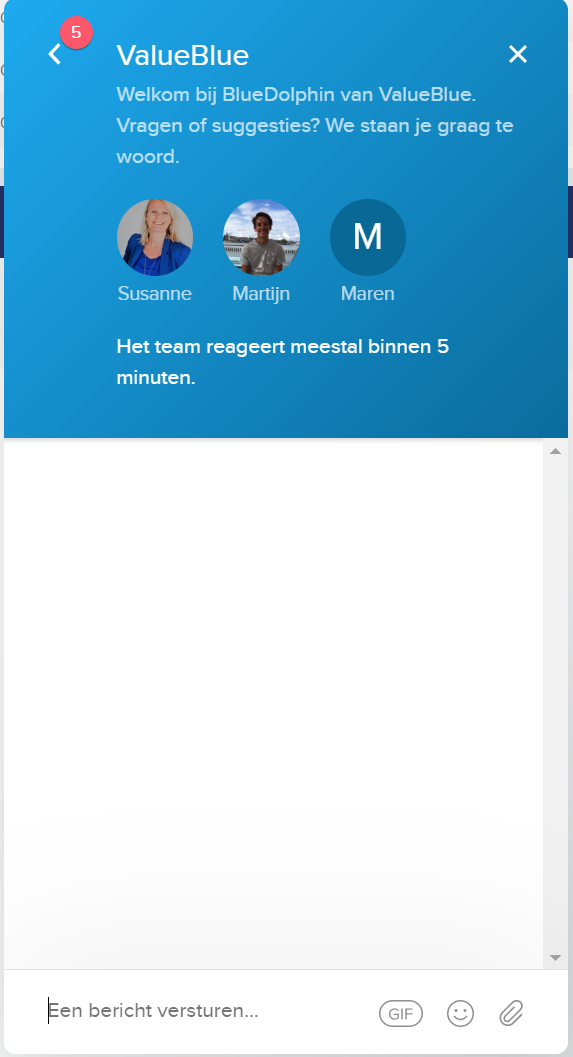 Typ in the line "Een bericht versturen..." your question and we will respond as quick as possible.